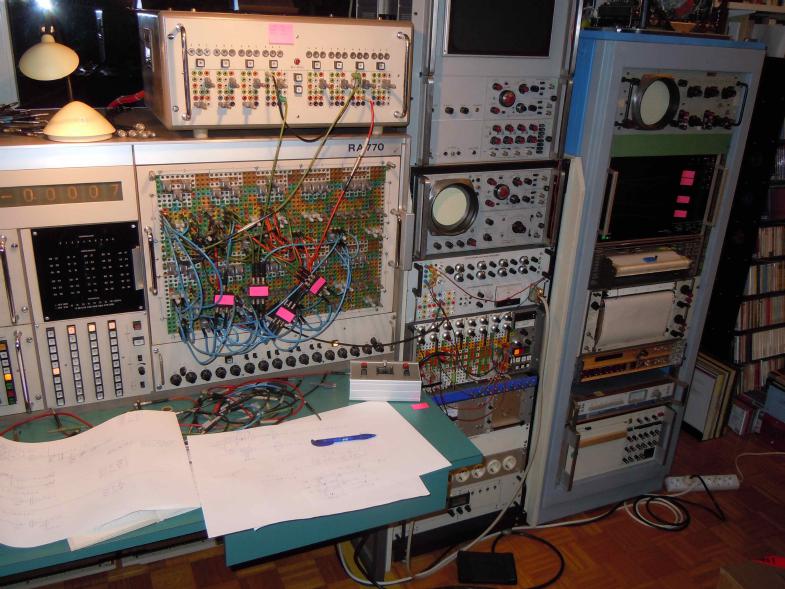 Electronic analog computers were the backbone of the incredible developments in aerospace technology in the 1950s and 1960s - without their help progress would have been much slower if not impossible at all. There is a wonderful book Black Magic and Gremlins: Analog Flight Simulations at NASA's Flight Research Center that is not only fun to read but also very informative and addictive! :-)
I was long since wondering how they did it - how does a purely analog flight simulator actually work? Imagine a 6 DOF aircraft simulation with all the necessary coordinate system transformations and rotations, with the vastly different domains for variables, with all the problems introduced by drift and noise during long simulation runs... This really sounds like one of the ultimate challenges and thus I HAVE to know. :-)
Frederic found a great video clip on Youtube showing some footage of X 15 tests - the most interesting part, of course :-), is the simulator setup that can be seen from 00:00:38 until 00:01:01 (I would love to see what it shown on the monitor mounted on top of the cockpit). Comparing this footage with the pictures and text in "Black Magic and Gremlins..." there were a couple of EAI 231R analog computers driving this simulation. You can watch this part of the video clip below: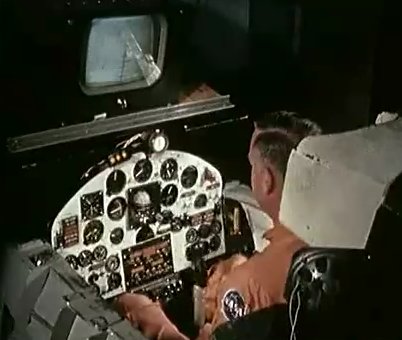 A couple of days ago my friend Frederic Fournis suggested starting with a very simple simulation:
Only the (x, z)-plane is considered.
The aircraft has only one control: The elevator - input variable to the simulation is the elevator angle.
The aircraft is "dropped" at a given height and then speeds up due to a constant thrust engine.
So how does one start? Have a look at the literature first. One of the analog "bibles" is the "Computer Handbook" by Huskey and Korn which also contains a short chapter about the basics of analog flight simulation written by Louis Bauer ("Aircraft, Autopilot and Missile Problems", in "Computer Handbook" by Huskey & Korn, 1962, pp. 5-51 ff.). In addition to that the book "Introduction to Electronic Analogue Computers" by C. A. A. Wass (Pergamon Press Ltd., 1955) has a short chapter dealing with a simple longitudinal flight simulation as the one I wanted to implement.
Since I can think best with the analog computer running, so I can try out ideas at an instant, the first thing to do is to switch it on... Believe it or not, but the Gremlins have found their way not only from the 1960s into 2011 but also to the small village I live in - I was greeted with a hushed puff and a small white cloud of smoke followed by a nasty smell. Is that crazy? My machines are running flawlessly since years or at least months and the very first day I actually plan to implement a flight simulation something starts burning.
What I really dislike when it comes to problems like this one is that it a) stinks and b) I fear that the damage might spread when I keep power applied for too long. So the process of searching with a flash light and my nose in the innards of one of the racks started. The two pictures below show the search for the Gremlin - the picture on the right side shows the little critter: A tantalum capacitor that was incinerated and caused the +15V power supply line to be shorted to ground (although the power supply managed to deliver about +9V :-) ).